Love Knows No Boundaries Especially When It Comes To Marriage
Marriage can be a tricky puzzle to solve at times, but if both sides agree then there's no sweat. But often in the past there have been countless times when people and families don't share the same opinions. Marriage is about the unification of souls that have gathered together, we know families mean a lot but to the upcoming modern era, do people still care about religion and customs. Well that's a question one couple solved it with ease.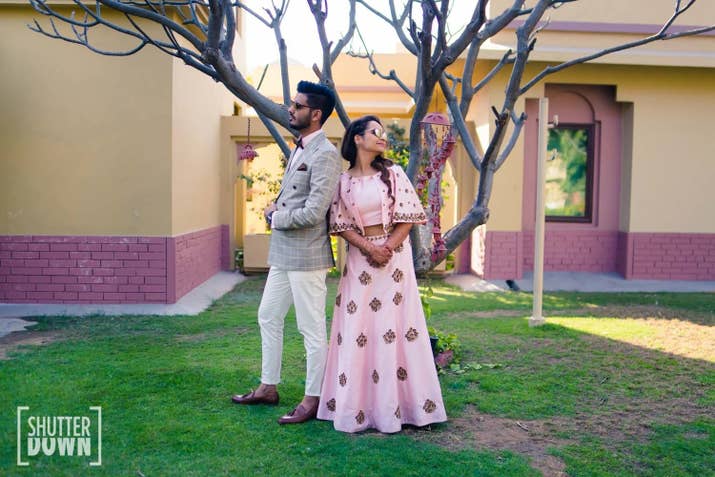 The recent news that we got to hear was stunning and beautiful as we saw the wedding of this Hindu-Muslim couple, well to them this was as simple as being for each other and understanding the importance of being a soul mate. Ultimately that is the meaning of marriages, but somehow humanity complicated this whole process along the way. But salute to this couple for setting marriage goals all around the world.
When we hear the term marriage, we often see event based marriages, but to them this was just another special day amongst many yet to come.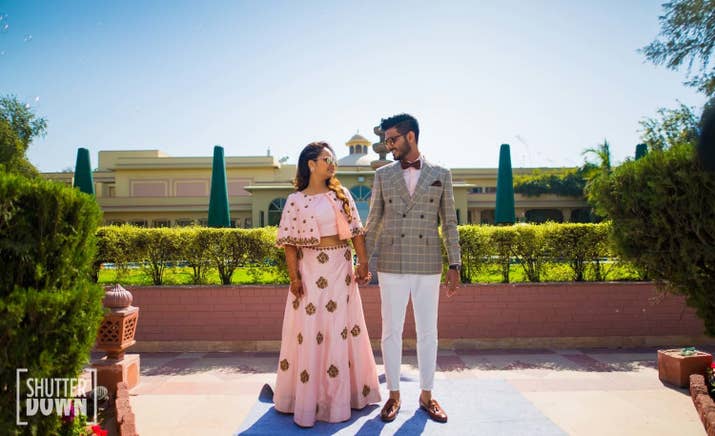 Let's get a glimpse at these Dubai-based newlyweds, Junaid Shaikh and Garima Joshi. Like every adorable couple they were peers at college where Shaikh was Joshi's senior at Symbiosis pune, but later after coming across each other at Dubai while completing their masters did the sparks came flying. But there were some tough times as well but that didn't matter to them it seems.
But it was a matter of time when their parents agreed to the whole thing that the real show was getting to the road. That's where they decided to do away with all the ceremonies and religious stuff and just celebrated their wedding with their loved ones.
Indian politics had grown so rough that even a poke at the topic about Hindus and Muslims that the slightest interaction would let out its thorns, let alone arise the topic of marriage, but they pulled it off anyway.
So waving their hands in groove and dancing the night away was the right choice opted by them,
Even their cake looked beautiful depicting the innocence between partners and lovers who have decided to stay true to each other's vows and promises for ages to come, without letting customs get in their way.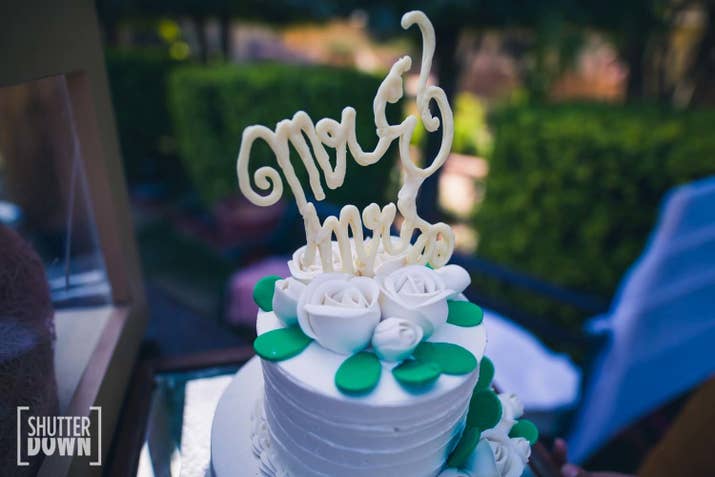 Wishing this beautiful Jodi an awesome and happy married life!
Image Sources : Buzzfeed